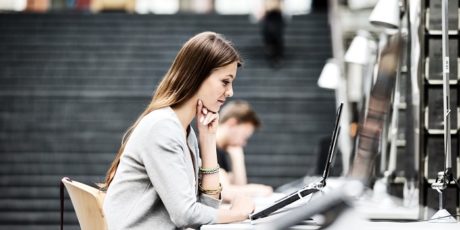 Digitaal Versnellen
The Networking Academy reaches goal: 57.000 people trained in digital and IT skills
Three years ago, the Dutch Country Digitization Acceleration project was launched, with the aim to drive the digitization of Dutch society. As the Dutch team responsible for our CSR program in the Netherlands, The Networking Academy, we formulated our goal to train over 57.000 people in digital and IT skills. Now we are proud to say that we have reached our goal. Achieving a milestone of this magnitude calls for reflection on the past years and a fresh look to the future. While we are happy with the progress we have made, our mission is long from over.
In the past three years we, as Cisco, have taking huge steps towards our ambition to relieve the burden on the Dutch educational sector. It is our vision that high quality IT-education should be available to everyone. The digital revolution, that is going on at this very moment, offers many different opportunities. We believe that everyone should be able to reap these benefits. This is why we, together with the educational sector, have run multiple projects and programs. To mention just a few: in collaboration with secondary school teachers we have developed a completely new series of lessons centered around Internet of Things. With vocational institutions we have launched multiple large-scale Cyber Awareness Campaigns and together with the University of Applied Sciences and our Channel Partners we created an internship program for graduating students.
Even though we have achieved these results in the past years, there are still challenges and opportunities ahead. The current rate of technological development doesn't just affect the IT-sector, but society as a whole, technology touches all are lives, not just that of the techies. De recent Covid-19 outbreak has accelerated this process. Just six months ago remote teaching was more the exception than it was the rule. Now, schools, teachers and student have been forced to rapidly adjust to digital educational models. When changes of this significance occur, there are always challenges to overcome. That is why the Dutch Educational Sector can always count on Cisco, to be a partner in education, and to be at its side when facing these and other challenges.
For more information about the Dutch Country Digitization Acceleration project please visit Digitale Versnelling Nederland
Rik Bleeker,
CSR Manager Europe North