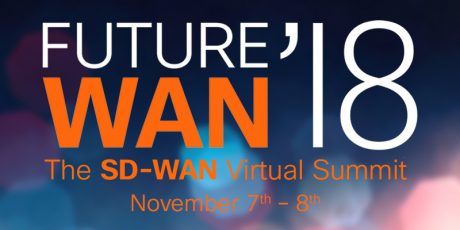 Enterprise Networking
Register now for the virtual SD-WAN summit
The SD-WAN (software-defined wide area networking) market is in high gear. The cloud era has transformed networks in many ways, with security, applications and user experience placing increased demands on IT – often with limited resources and budgets. Specifically branch networking is undergoing rapid changes as more devices and users are connected and applications such as voice, video and QoS are increasing the demand for additional bandwidth.
What is SD-WAN?
More users. More apps. More devices. Did you know that 70% of application outages are tied to networking problems? An influx of data and devices is pushing the limits of traditional WAN architectures, making it nearly impossible for networks to keep up. IT is trying to increase bandwidth and improve connectivity, but they can't do it alone. With the power of software-defined networking on the WAN, businesses can improve performance, reduce costs and stay secure. It's a cloud-first, software-driven approach that routes traffic, maintains application performance and adapts to changing conditions – all without direct IT oversight. Learn more.
A new way to manage and operate your WAN infrastructure
Software-Defined WAN (SD-WAN) offers an entirely new way to manage and operate your WAN infrastructure: helping deliver seamless connections, increased bandwidth and an optimized user experience without compromising security. By moving toward a software-defined approach, you can easily manage your entire network from a centralized dashboard, quickly deploy new branches with any transport and automate operational workflows. Read more in this IDC Technology Spotlight about the benefits early adopters are experiencing.
Cisco SD-WAN solves the challenges of the traditional WAN and provides increased benefits of better user experiences through consistent application experience, greater agility and advanced threat protection through segmentation and integrated security. Cisco has a strong offering with Meraki and Viptela integrated into the portfolio.
Join us during the virtual FutureWAN'18 summit
Would you like to find out more about the benefits of SD-WAN? Join us on November 7 and 8 at the FutureWAN'18 virtual summit to find out more about SD-WAN from industry analysts, network architects, telecom carriers and leading technology providers.

Sign up here for FutureWAN'18 to learn how to save time deploying new branches, deliver exceptional application experiences and simplify managing and operating your WAN.

Tags: