Algemeen
Realising a future confident IT supply
Sustainability is high on the priority list of businesses, and a growing number of companies is integrating circular thinking in their policies and products. 80% of companies are reporting on sustainability and 131 countries have a Net Zero target. A circular economy allows us to meet the challenges of a growing population and a planet with finite resources and empower an inclusive future for all. We need to act. The resources that the earth has to offer are scarce, and with the practice of our linear economy – take, make and waste – we are literally wasting valuable resources. And in addition, mining these resources also has a negative impact on the environment, biodiversity, and the climate. Going circular is key to prevent the depletion of the earth resources.
The unnecessary use of resources unfortunately also applies to our IT equipment, and perhaps for IT the matter is even more urgent as IT uses a lot of rare earth metals. In a growing digital world, the demand for more and better IT will only increase. So, while IT is part of the problem it is also at the heart of the solution.
Shared circular ambitions
It is time for a change! We need our IT equipment to 'go circular'. This can include a modular design, using recycled materials, buying refurbished equipment, and so on. While it's not due to a lack of ambition, circular IT is still in its infancy. So, why is that? IT has a complex supply chain, making it hard to know where to start. But also, we need to change perception that circularity is more expensive and that circular products are not reliable or functional. Also, we can't do this alone. That's why ABN AMRO, Cisco and Deloitte have joined forces to obtain actionable insights needed for this transition and started implementing these at their own organisation. And they are now calling upon you to act!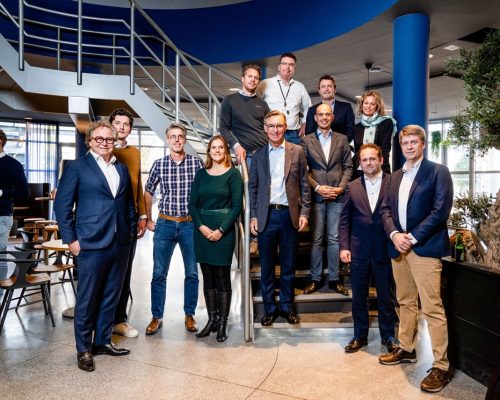 The road towards 100% circular IT
The joint circularity journey of Cisco and ABN AMRO started a year ago, when ABN AMRO initiated a project towards 100% circular IT. It started with defining a circularity baseline, and a pilot project to define challenges and determine solutions to increase circularity of Cisco products at ABN AMRO.
To increase the circularity of IT hardware, equipment, and assets, and to better understand the complex dynamics of circular IT, Deloitte collected valuable data that gave insight in the supply chain, challenges, and ways where the value chain of IT assets could be optimized.
Extensive research let to many challenges but the four shared challenges that have a high impact and feasible potential to increase IT circularity were:
Supply chain & data transparency: many challenges occur due to the lack of data. When having clear insights in your data companies can determine actionable points where change can be made. This applies both to the supplier of the IT assets (e.g., what is the bill of materials and where are the component sourced) as well as for the user (e.g. which assets are in use for how long and have they been repaired).
Linear business model: The traditional sales-purchase model does not incentivize circularity of products, as suppliers get rewarded for selling as much products as possible. Reviewing other business models like lease or as-a-service, multiple aspects can be challenged and improved like: data transparency, product return, and lifespan.
Product return: Producers of IT assets usually have the best knowledge of their products and would be the most logical party to expand the lifetime of the assets or components e.g., via refurbishments. However, products are not always returned to the suppliers at their end-of-use date. This mostly is because customers are also not incentivized (or are not aware of incentives) to return products to suppliers.
Circularity as a topic of conversation: To increase circularity, it first needs to be brought into the conversations. Both suppliers and customers should embed circularity into their discussions.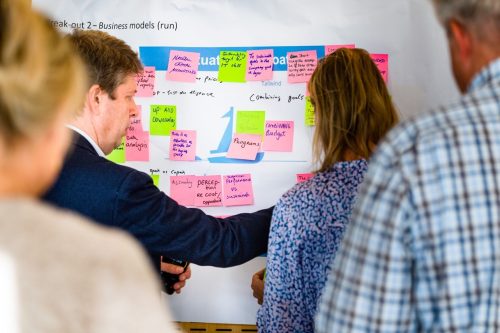 What next's for Circular IT?
So how do we address the issue of non-circular IT use? By forming a new and sustainable economy that has circular IT use at his heart. A future-proof economy that extracts maximum value from resources in use and maximizes circulation of materials through processes such as reuse, repair, recycling, and redesign. This economy is based on a few principles. A circular inflow with sustainability by design at this heart, circular business models with responsible procurement and optimization of operations and a circular outflow through asset recovery, and re-use by returning products to suppliers fuelled by energy management.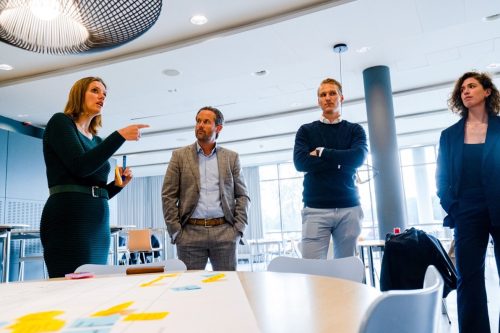 Springtij Action Café – Circular IT

To take the first steps into circular IT, ABN AMRO, Deloitte, and Cisco organized a successful, interactive event to brainstorm and exchange views about the future of sustainable IT and the chances circularity has to offer. The take-away of the day? Concrete action points that you can start implementing tomorrow to enable your future confident IT supply.

1. To support a circular economy, a perfect product flyer should include information on:
Origin of materials
Renewable materials vs single use materials
Energy usage
Modularity of design

2. To drive more circular business models, you should set sustainability targets and extend producer responsibility

3. To improve circularity of product, you should design products for reuse, demonstrate the value for all actors in the reverse supply chain and uniform packaging.

After all, change is only possible if parties work together!


Send IT back

Cisco is committed to realizing a circular economy by valuing assets and turn them into new products. To help consumers in their journey towards a circular IT. Cisco launched the Green Pay Program. The program offers an incentive to send IT back, so Cisco can re-entry assets into circular economy via re-use, re-manufacture, recycling.

Tags: