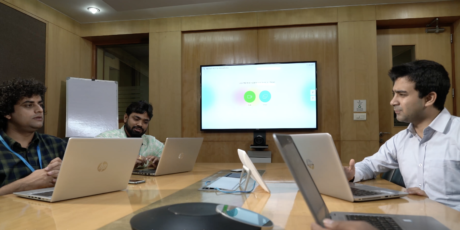 Digital Transformation
Constructing a Superior Digital Strategy: How Wipro Boosted its Employee Experience Journey with Cisco's Webex
It was not too long ago when companies considered the quality of a product or service to be key to winning customers. In today's world, customers choose to stay loyal to a product or service primarily due to its experience. The success, today, lies in employee satisfaction and customer experience (CX). A study conducted by Forrester Consulting and Cisco of 502 business and technology decision makers across 10 countries/regions found that 53% of key decision makers considered creating a CX culture as a critical priority.
Therefore, how can organizations, in today's competitive world, boost their employee productivity and the CX game and make them their key differentiators? Wipro found the solution with Cisco's Webex when it successfully deployed it for seamless collaboration with their customers and within their organization for all their employees.
Crafting Clients' Success with Cisco Webex
As one of the leading global information technology, consulting and business process services companies with over 182,000 employees and serving over a thousand clients, Wipro differentiates itself with its experience, agility, speed, and collaboration. Experience, however, is the main differentiator.
"The core of Wipro's spirit is providing the best employee experience and also being passionate about our clients' success. We can achieve this only by obsessively staying connected to their pulse. Every day, Wipro employees connect with more than 1000 customers across the world and with each other, to ensure that all operations function seamlessly and securely" says Rohit Adlakha, CIO and Global Head, Wipro HOLMES™ and Automation Ecosystem.
But the use of different virtual collaboration platforms and applications by employees and customers created difficulty in collaboration and resulted in cost inflation. It also caused inconvenience in synchronizing operations.
Cisco Webex enabled Wipro to collaborate more effectively with customers, partners, and colleagues with their industry-leading multi-layered security keeping all the meetings on track and protected without compromising user experience.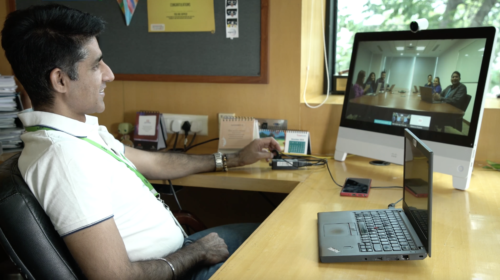 "We are fairly hybrid in our environment and as we give the freedom of choice, the portable quality of Webex—where the user can schedule and start meetings ahead of time or on the spot and join from any device, including desktops, tablets or even smartphones with no plug-ins—empowered anytime, anywhere connectivity which brings strength in the employee experience journey" says Rohit Adlakha, CIO and Global Head, Wipro HOLMES™ and Automation Ecosystem.

Augmented Growth with Seamless Collaboration 

As employees' productivity increased due to ease of connectivity and portability, it led to impactful meetings and quicker decision making. In addition to the increased effectiveness brought about with effective collaboration, Wipro has been saving nearly a third in conference spends since switching to Cisco Webex. Wipro implemented Webex to a large portion of its employee base and noticed a rapid adoption rate.

"Wipro selected Cisco Webex, as it has an intuitive user interface that offers a lifelike video experience, helping them achieve effective virtual meetings. Additionally, Webex's multi-functional feature—a single bridge for all audio, video, and web meetings – along with its compatibility without compromising reliability and security motivated Wipro to implement Webex. It has helped Wipro boost employee productivity and employee satisfaction" says Pankaj Agrawal, Director – Sales, Collaboration Business, Cisco India.

Wipro's project managers are able to interact with their onsite team continually. This has resulted in a better understanding of their requirements and the ability to address challenges. Faster turnaround times, in turn, are helping in timely completion of projects.

The company saw a user count growth of 6-7% on a month-on-month rollout along with cost savings of about 28% on conferencing spend per month. With a 37% growth on user base in the last 15 months, Wipro is driving close to 40 million minutes of usage across audio, video and collaboration per month.

Increased employee productivity, reduction in travel and other expenses and enhanced employee experience, in turn, drive more revenues, profitability and customer satisfaction.

Extremely satisfied with Cisco Webex, Wipro is working with Cisco on a 360-degree partnership to bring in Artificial Intelligence and Machine Learning through cognitive collaboration. With this partnership, Wipro aims to implement facial recognition and transcription which will increase communication with customers and among employees.

"We look forward to implementing Cisco Webex for our 2.0 collaboration. This will amplify Wipro's capability, experience and success, enabling us to successfully step into the future" says Rohit Adlakha, CIO and Global Head, Wipro HOLMES™ and Automation Ecosystem.

Tags: