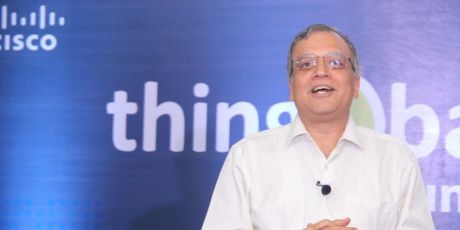 Uncategorized
TQB@PNQ – CISCO'S THINGQBATOR MAKER SPACE NOW OPEN FOR INNOVATION IN PUNE
As a company, we generate 75-100 workable ideas every 4-6 months across the Cisco network. As the leader of the Cisco India site, I focus on increasing the generation of ideas through internal innovation initiatives. Innovation is anything but business as usual, and at Cisco, I've always been cognizant about the fact that innovators need freedom — and space — to think, experiment, fail and succeed.
This is why I was excited to inaugurate Cisco's thingQbator maker space in Pune, the third such Internet of Things (IoT) laboratory after Bangalore and the UK. From Cisco, Chandrashekhar Raman and his thingQbator team deserve a loud round of applause for their commitment to this initiative and on successfully expanding this amazing initiative within the company.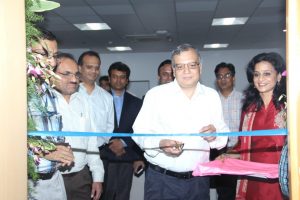 Initiated in April 2015, the thingQbator initiative supports our philosophy of nurturing innovators to generate workable ideas around IoT. Engineers at the Bangalore campus were first provided with an IoT-equipped maker space and mentors for guidance. Till date, every cohort (that's what we call a thingQbator batch) has received an outstanding response from the engineering community even though the program encourages engineers to work after their day jobs.
With a 67% Gen-Y workforce in Bangalore, thingQbator is the most happening place to visit after 6 PM.
In Bangalore, 240 participants, across four thingQbator cohorts, have delivered 35 extraordinary working demos on IoT innovations for agriculture, retail industry, hyper connected maker space, delta robot, smart bin sensors, autonomous drones and much more, making thingQbator a very successful internal initiative for innovation.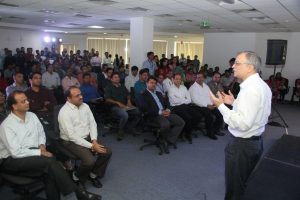 To the new Pune thingQbator makers, I have this to say: thingQbator is an excellent platform and program that has connected IoT innovation-focused communities across three different locations now. I am positive that the next big IoT idea is not far away and looking forward to a huge bunch of ideas from you.
Merry Christmas and a happy new year – have a great shutdown and see you in 2017, refreshed and raring to blaze IoT trails.