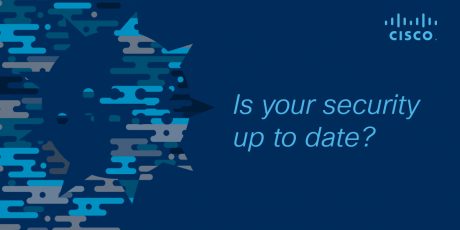 Security
Security – the Story continues….
In my last post I had discussed how security is becoming critical for enterprises given that attackers are getting more sophisticated.
We know that in today's multi-cloud environment, business-critical information is accessed by customers, partners and employees from a multitude of locations and networks, both secure and open, using a host of personal and corporate devices. The modern workforce is connecting to critical business applications both on- and off-premise.
Attackers are looking for new vulnerabilities and finding new ways to access enterprise data. IT teams are overworked looking for ways to protect hundreds of different perimeters that span anywhere a user makes an access decision. Customers on the other hand are seeking to address the complexity and challenges that arise from multi-and hybrid-cloud environments.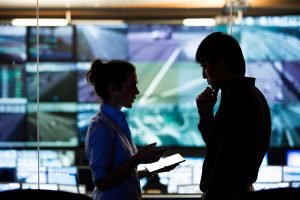 At Cisco, we understand this complexity and acknowledge that customers need an infrastructure that can bring together users, devices, applications and data securely. Keeping this in mind, we have ensured that security is at the core of whatever we develop be it datacenter solutions, or networking products. Cisco's development strategy is all about ensuring that customers get digital experiences while managing advanced persistent threats.

Infrastructure solutions can integrate and automate policy from the campus and branch, to the datacenter and the cloud. Such infrastructure helps to deliver the simplicity and security that enables organizations to successfully innovate. Our technology strategy is to automate and simplify networking and enable protection against the threats. Integrated networking and security architectures re-engineered for today's new realities allows our customers to evolve their infrastructure and support a modern digital enterprise.

Customers today are seeking security's solutions that help to verify the identity of users and the health of their devices before granting them access to applications to prevent cybersecurity breaches. Integration of the network, device and cloud security platforms with zero-trust authentication will enable customers to easily and securely connect to any application on any networked device.

Cisco's intent to acquire Duo Security is a step forward to enable customers do just that and help IT teams deploy multi-cloud models because it integrates networking, security and identity and delivers it from a cloud-based, frictionless platform.

Duo Security is the leading provider of unified access security and multi-factor authentication delivered through the cloud. Duo's relevance within the context of our intent-based networking strategy spans across the entire extended enterprise.

The acquisition of Duo Security will extend intent-based networking into multi-cloud environments, simplify policy for cloud security and expand endpoint visibility coverage. Clearly this is strategic addition will enable Cisco to deliver what our customers require in today's multi-cloud world – the ability to securely connect any user to any application on any network.

Tags: