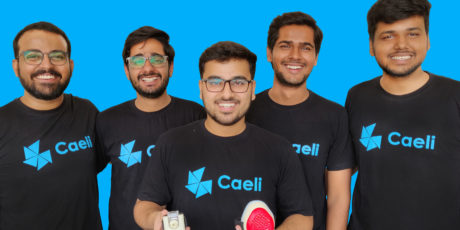 Uncategorized
Meet Caeli: People's Choice Award Winner for India Impact and the Cisco Global Problem Solver Challenge 2020
Now that the Cisco Global Problem Solver Challenge 2020 winners have been officially announced, you'll want to learn more about each winning team and the story behind each innovation. In its fourth year, this online competition awards cash prizes to early-stage startups to develop a solution that drives economic development or solves a social or environmental problem.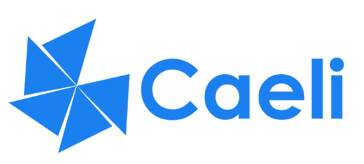 We are excited for you to learn more about the 2020 winning teams addressing some of the biggest challenges we face through technology-based solutions. I had a chance to sit down with the team of Caeli – Aakash Bhadana (Technology Lead), Vasu Kaushik (Design Lead), Ishlok Vashistha (Business & Marketing Lead), Bharat Sundal (Cloud Expert), and Dipesh Narwat (VR Expert & 3D Designer). The team created an anti-pollution mask that can track the wearer's health and are excited about winning both the People's Choice Award ($10,000 USD) and India Impact People's Choice Award ($5,000 USD).
What problem is your technology solution trying to solve?
 Aakash: We live in Delhi. It's been marked as one of the top three cities with the poorest air quality in the world. We've witnessed the toll that poor air quality has on the human respiratory system. It's a dire outlook.
Diwali, the Hindu festival of lights, is meant to be a celebratory time in India, with lots of fireworks. For patients with respiratory problems, it can mean death; as the air quality becomes so bad, a red air quality alert is issued and those with breathing issues are forced to stay indoors.
About seven million people around the world die each year from respiratory issues, such as asthma, COPD, and bronchitis – including nearly 600,000 children under the age of 15. While air quality affects everyone. For some people, it is incredibly dangerous. They are at risk of developing complications like asthma attacks, allergies, and difficulty breathing.
In 2018, my team decided to do something about it. We developed an affordable smart-mask, one that would help respiratory patients live and breathe freely.
Can you explain how the solution works?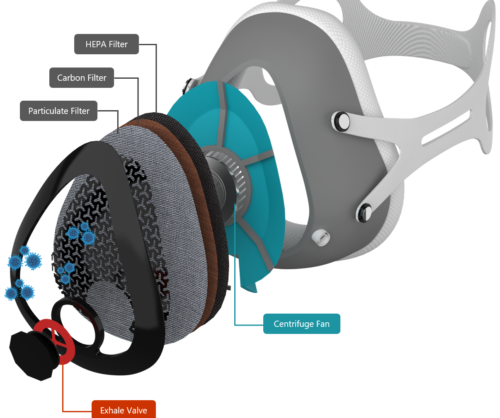 Aakash: So, Caeli is an automated anti-pollution mask with six layers of protection. Built-in AQI sensors continuously monitor the air quality in real time. The mask connects to an app on your phone via Bluetooth.
Depending on the information from the environment, the mask will trigger a centrifugal fan to provide a continuous flow of pure air and keep the air in the mask cool.
If necessary, the mask comes with a palm-sized, rechargeable drug nebulizer to allow patients to carry and take their medication easily. Patients can schedule their medication or turn on an intelligent mode, which offers them relief when breathing becomes difficult.
We have an active patent on the mask too.
One of the things we wanted to do was make sure this mask integrated into a normal day. Masks, in general, are bulky and poorly-designed. They're not something you want to be wearing all the time. We have a few fun mask-covers to keep things interesting – like a dog snout, Marilyn Monroe mask, or big red lips. Just playful.
What inspired you to develop this solution?
Aakash: A fellow student in our college was coughing one day. He was really struggling with the air quality and he coughed up blood. We were all affected by seeing him suffer like this. It bothered us that he, and millions of people around the world, struggle every day – and there is no cure. But what if we could make it a little easier, you know?
How will winning a prize in the Cisco Global Problem Solver Challenge help you advance your business?
Aakash: It's going to help us move to the next phase – going from prototype to getting the first batch of masks produced.
Do you know what you will use the prize money for specifically?
 Aakash: So, the amount we received, $15,000 from Cisco, will be used to produce the first batch of masks. We are also working on a new mask, better suited for the masses, and there'll be a big change in the design. We'll be marketing this and we'll see how it goes.
How has the global pandemic impacted your work?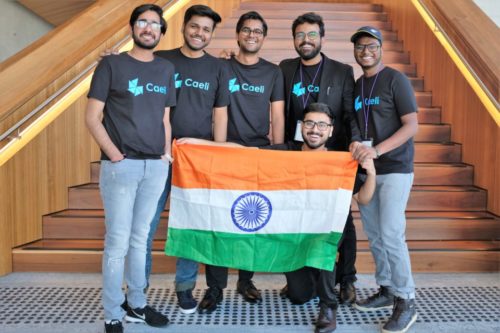 Aakash: Since lockdown, the air quality has gotten substantially better. But we've also added a few new features to the mask. We added a COVID tracer functionality. So, whoever is wearing the mask can determine if they came into contact with someone who has a history with COVID-19.

In India, an app was launched by the government, called "Aarogya Setu," which uses Bluetooth to detect whenever you've come into contact with someone with COVID history. And our mask uses this functionality.

Another thing about the pandemic that helped us is this huge shift to wearing masks. A lot of countries have made it mandatory to wear a mask. Now everyone is wearing them. This removed the stigma of wearing a mask since everyone is supposed to wear them. So that helped us quite a bit.

Why did you decide to start your own social enterprise versus going to work for a company?

Aakash: I was always interested in technology and computer science. And this applies to a lot of my team members. We joined college, not to get a job, but to learn something new. We wanted to satisfy our eagerness to build something using technology and our skills – but also help people.

What is the best piece of advice you received about starting your social enterprise?

Ishlok: Starting on day one of college, I had a mentor, Umesh Dutta, and he was my sole inspiration at the beginning of this project. He was always telling us to improve the design of the product, or add a feature, or make it beneficial to the masses and affordable. Every event that we won, it boosted our confidence as a team and motivated us to keep going forward.

Aakash: In our college, we had an innovation lab for students who want to build projects for tech competitions and events. So, during our time in college, we went to about fifteen competitions, back-to-back – and we lost in all of them. We'd work hard day and night on a project for two to three months, only to lose at the end. It was so demotivating.

But then, there came a point where we became so good at what we did because of all the experience from our failures, that in the next event – which we were trying to crack for three years at this point – we made it to second place, globally!

And I couldn't believe it, you know. It was such a big moment. At that point, it was apparent, that you have to keep trying to succeed at anything in life. Perseverance is really the key to success. I know it sounds like cliché advice. But, really, it works well. Also, be humble; everything fades away.

Bharat: My piece of advice for all the tech enthusiasts and entrepreneurs out there is to not give up. Things may take time, but you'll get there.

Do you have any advice for next year's applicants?

Ishlok: Yeah, we would advise everyone who is trying to make a difference in the world with their innovation or ideas for millions of people: they just need to get going and keep trying each and every day and each and every minute of the day. They will succeed if they believe in the idea.

What job would you be doing if you didn't do this?

Aakash: I think I would be a software engineer.
Ishlok: I would have been a cricketeer. Since my childhood, I have been mastering the art of cricket.
Bharat: Probably engineering at a tech giant.
Vasu: Entrepreneur, every time.
Dipesh: I'd go into volleyball.

What is your favorite book and why?

 Vasu: The 8 Purposes of Being in Business, by Robin Sharma. You have to follow your purpose.

What is your favorite activity when you are not working?

Aakash: I love movies. I think I watched more than 50 movies last month. I like travelling, too.
Ishlok: I enjoy computer games and PlayStation. I recently watched an interesting series called Upload, on Prime. I like sci-fi and thriller genres.
Bharat: I like singing and playing video games. My favorite game is GTA 5.
Vasu: I'm really into the arts, and cooking, too.
Dipesh: Outdoor sports, and multiplayer games.

Congratulations to all of this year's Cisco Global Problem Solver Challenge 2020 winners! Visit our blog series to learn more about each winning team and their unique impact story.

Tags: