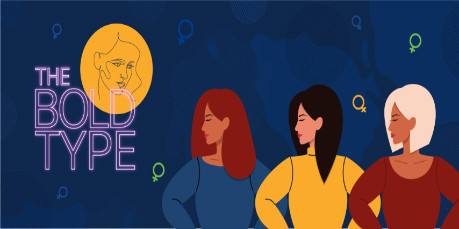 Uncategorized
Lost and Found
I was in my tuition class when the teacher was about to assign me a tricky mathematical problem, but someone from the last row mumbled, "Pass, I don't think she will be able to solve it." Everybody's attention turned toward him; before anyone could say a word, I accepted the challenge. It was tough – tougher than I thought it would be but the burning desire to prove him wrong didn't let me give up.
And I smashed it!
However, this wasn't the usual me. I would have saved that time for playing hockey instead!
In my younger years, I was very shy and timid. I was the girl who used to be always busy in her own world, dreaming big and living in a fantasy land. Academics never had my interest and so I studied just enough to pass the exams! My teachers always complained about my low performance and that I was distracted with other activities like dance and sports. Yes, Sports was always my thing. No matter the field or game you threw me into, I would walk out a winner every time. It was 25th July, 2007 and my team had just won the women's hockey match at school. I felt so excited to celebrate but as soon as I entered class it became eerily silent. Everyone sat quietly listening while our teacher talked about one of India's bravest freedom fighters – Rani Laxmi Bai who fought against the British rulers with an army that greatly outnumbered her own in order to keep control over a kingdom that they believed shouldn't be due to her lack of experience. I was in awe of her determination and how she fought against the odds. It changed how I thought about bravery because being courageous isn't just standing tall when you're outnumbered—it's doing what needs to be done even though your fear is running rampant inside your mind like wildfire, consuming everything until there's nothing left but ash!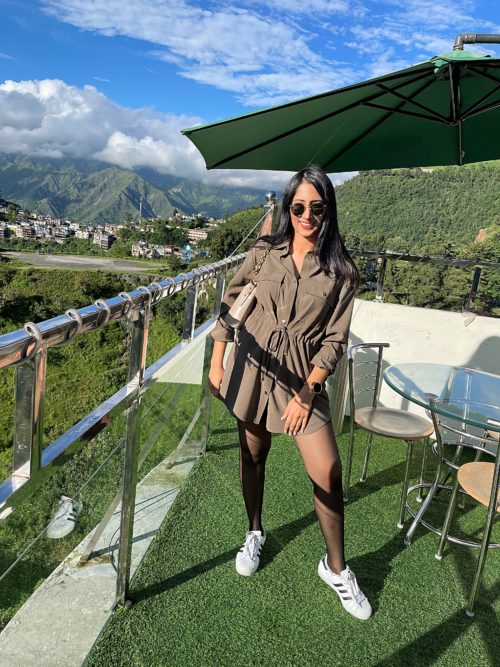 Well, It was the same day when I was thrown a challenge of solving that mathematical problem, and someone undermined me. To be honest, I did not know this version of myself existed. But since then, there has been no looking back for this young girl.
I was riding on challenges.
One of my teachers said, "Given your academic track record, I don't think you can pursue Science." Challenge accepted and won! I scored 90%!
One of my relatives said, "It's not easy for girls to survive in Engineering." Challenge accepted and won! I hold a B.Tech Degree in Information Technology!
One challenge after another and I continued to win.
It was 2017, I was in my fourth year of college, interviewing for a pre-sales role at Cisco and a friend of mine says  "Why do you want to move into Sales? Is it because you find development tough?" This time, I chose not to accept the challenge. While challenges have always tested my boundaries and helped to uncover my capabilities, one thing I was sure about at the end of college, I didn't want to pursue a career in Software Development simply because it wasn't something I enjoyed. And to my friend's question," Yes, Because this is where I feel the most gravitated towards. I love technology but I also have an inclination towards the business side of things. This role combines both tech and business – the best of both worlds!  Plus, I get to make conversations too!"
This wasn't the usual me. I would have accepted this too and probably got a job but it didn't feel right. While thinking this through on my way back home, something else dawned upon me. I had realized, for most of the past few years, I have let the external voices dictate major decisions of my life. I became so focused on proving myself right that I stopped listening to my heart and ultimately lost control over my life choices. But not anymore! This time, it felt different – like I wanted to let my inner voice take over instead of relinquishing all power to another person. And To be the writer of my own story!
With this, I started my career in 2017 with Cisco via CSAP, which after a year transitioned into Technical Solutions Specialist (TSS) role focused on Enterprise Networking technologies where I help customers to reach their goals of building a network that is way smarter and secure than ever before! My journey at Cisco has been no less than a roller coaster ride. I've been on the emotional high of strategic wins and have had moments where all seemed lost, but in each moment there has always been some lesson or growth opportunity for me. Needless to say, It has taken every ounce of courage to push through boundaries when they felt too hard to cross, but the journey has been one that I wouldn't trade for anything.
When I look back, everything seems to have fallen into place. My life experiences helped shape the person that I am today and allowed me to find my voice amidst this noisy world. Before I sign off, Always Remember – "There's one person who you should seek approval from and that's you."