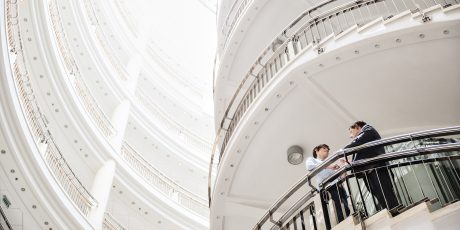 Uncategorized
In Conversation with Vinod Muthukrishnan, CEO and Co-Founder at Cloudcherry
A sailor, a strategist and an entrepreneur, Vinod Muthukrishnan's professional experience has been as diverse as it can get. Cisco LaunchPad startups and Cisco's Early in career engineers had an opportunity to interact with Vinod, CEO and Co-Founder at Cloudcherry.
A SaaS-based Customer Experience Management platform, Cloudcherry brings highly actionable analytics and insight to Customer Facing businesses real time.  In fact, Cisco Investments have picked up a minority stake in CloudCherry. Recently, Vinod delivered a session on "Stopping the Customer Exodus", at Cisco Live 2017 at Las Vegas.
I interacted with Vinod about his journey as an entrepreneur at the Cisco LaunchPad startup workspace at Bangalore before he delivered a session on 'Selling to Enterprise Customers in India' to Cisco LaunchPad startups.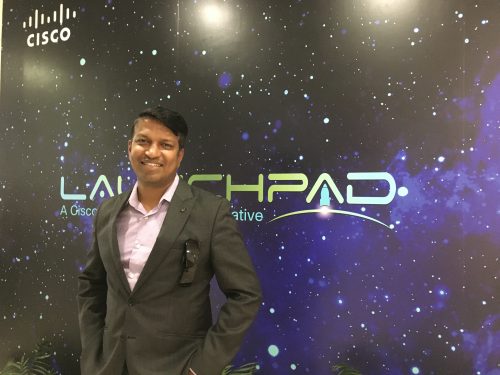 From Merchant Navy to a tech startup entrepreneur, how's the journey been for you?  

The journey has been interesting. From merchant navy to Cloudcherry – it was like from one end to the other end of the continuum of diversity. I think diversity of experience is a double-edged sword. On the one hand, it made me see things in a very different, unconventional manner. Many successful people have come from an industry different from their core business. For example, Brian Chesky had no real experience in travel and hospitality before Airbnb. So, diverse background helps.

On the other end, it was extremely difficult for me to deal with this new environment. In fact, I used to tell my team that they all should go and spend 6 months on a ship. But I realized that people in tech work differently. Some of them are just extremely efficient with their work during 1am to 3am. So I realigned myself to the philosophy of providing a purpose rather than allocating a task. You will get the best results if you let people work as per their preferences, while providing them a clear alignment to the outcome.

How critical is the customer experience for any business and how do you think it should be approached?

Today, in any business domain you are not the only company. Why would a customer stay with you or pay for what you are offering? It's all about the experience and the relationship they share with you. Customer experience is not one dimensional. Your technology, processes, people everything together forms a customer experience. Hence, it needs expertise and seamlessly coordinated delivery. It is also good to learn from the companies known for their Customer First approach. I highly respect Cisco for its customer centricity.

How do you communicate the importance of Customer Experience to your team, so that they deliver as per the expectations?

Well, I keep on talking about the significance of customer satisfaction in every single interaction with them. Sure, I get those "we get it" look from them, but I personally think it works to repeat the same thing again and again till it becomes a motto. Also, your behavior is a very strong communicator. If what you preach is not reflected in your attitude and behavior, it would not have any impact. So make sure that you lead by example by displaying a customer centric approach again and again in your behavior.

From process perspective we use V2MOM (Vision, Values, Methods, Obstacles, and Measures) to create complete alignment within the organization so that we deliver with consistency.

Twitter: @vinod_cc

Tags: