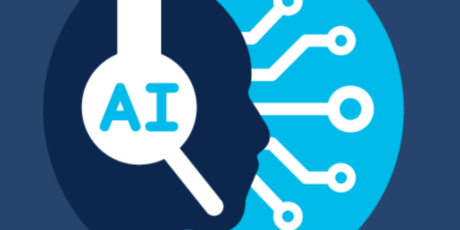 Digital Transformation
Embracing Conversational AI
In these few months, almost all CXOs have realigned their priorities to identify and activate opportunities which this crisis has thrown up. Starting with BCP, they have preponed their AI initiatives across the board with key focus on Process Automation, Cognitive insights and Intelligent Engagement. One AI that serves across these focus areas and is exceedingly noticeable is 'Conversational AI'.
For decades DTMF IVRS was considered as the key automation on the customer care channel where its efficacy is based on the deflection of calls via self-service options without sending calls to live agents. More self-service options on DTMF meant a complex IVRS tree which induces call drops as callers get confused, and it negatively impacts the Customer Experience. Call volumes are only going to increase as more users prefer touch free interfaces. Thanks to Google, Alexa, Siri, Cortana who democratized these voice interfaces and made people so comfortable that the estimated digital assistant units will outgrow human population in 2023. Finally, the VoiceBots are getting more prevalent in the Enterprise solution segment.
Embracing Conversational AI not only helps organizations manage increasing call volumes, it also gathers actionable insights for business growth. Modules of Conversational AI are Automatic Speech Recognition (ASR), Natural Language Understanding (NLU), Text to Speech (TTS), Voice to Text Transcription, Voice Biometrics, and the User Interface design.

There are extensive industry vide discussions on which is the best ASR, TTS & NLP technology, for both on-prem as well as cloud, but 'User Interface' design is a critical element which is often neglected and results in a rather average experience. 'What is being said' is understood by ASR, while NLU in the middle provides contextual analysis, Intent classification, and dialog management. After processing 'The Response' is converted to speech via TTS.

What is being said is important, but how and in what context it's said is also an important parameter for an effective conversional AI. For example, you can ask Siri about the weather in many different ways:  What is the temperature today? What is the temperature outside? How is the weather? etc. and with improved NLU over the years you can now ask the same question as 'Should I carry an Umbrella? and it will give an intelligent interactive response. Try it, and make sure your location is on.

Similarly, for an enterprise IVRS, a good Voice UI Design is very important. Prompts should be contextual and must preserve the intent of the current and previous session. For example, for a Bank customer care IVR, the VoiceBot should be able to identify the caller as experienced or novice based on previous engagement. For novice, it should define boundaries by prompting, welcome to xyz bank, you can say things like I want to know my balance, I want to transfer money, I want to enquire the interest rates etc. This will make your VoiceBot look intuitive and customers won't have to repeat themselves. If you design prompts which tends to confuse callers then your VoiceBots will get vague responses, eg: one of our partners designed a prompt for bank to differentiate the flow between Savings bank and Credit card helpline. The prompt was – 'Please say Savings or Credit card' and many users responded by saying – 'Savings or Credit Card', literally word by word!

Despite how intelligent the VoiceBot may be, there will be times when they don't have all the answers, and call will be transferred to a live agent. To ensure the best experience you can leverage AI to augment agents & supervisors with an extended intelligence that converts them into SuperAgents.

To learn more about the Cisco Contact Center AI solutions read our ebook. To learn more about Cisco Contact Center, visit our website.

Tags: