Digital Transformation
Digitizing India: What's needed?
Recently internet finished 25 years. Yes, 25 years of World Wide Web (www). In this 25 years the world changed. First users experienced internet through their desktop machines, probably IBM 5150 or something similar. Now we are experiencing internet through our smart phones and we are always online. It took 25 years for the 3 billion users to get online[i]. It will take 5 years for the next 3 billion to get online[ii].
The pace of change is fast and the opportunity is huge. Digitization is more real than ever. If we talk about India, every second three more Indians experience the internet for the first time and by 2030 more than 1 billion of them will be online[iii].
Digitizing India is not just about making a digital nation, it's about being at the very center of the digital wave that the world is about to experience. Digitizing means equalizing the playing field and generating more and more opportunities for the new businesses and individuals. Digitization means enabling interesting new enterprises and successful business models.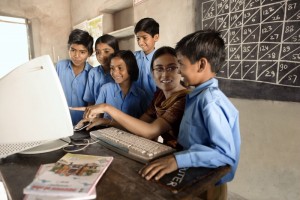 Consider this,
Emerging countries, including India, are likely to experience high growth in internet penetration[iv]
We have a social set up where the internet is used in all possible scenario, from highly sophisticated environment to the highly ragged surroundings. So the solutions made out of India cannot be one dimensional and hence very relevant for Global markets as well.
Bangalore is the second best funded start up hub after US[v]
The startup scenario also indicates the culture of innovation. The young generation in India is driven by innovation and they are not afraid to embrace "Fail, but Fail Fast" Culture.
This indicates that India is at the core of digitally enabling the next 3 Billion users, not just from India but from anywhere in the world.
However, to execute this, we will need a different approach. What has worked in the past won't work in the future because the way technology was used in the past won't be used in the same manner in the future. So what's needed?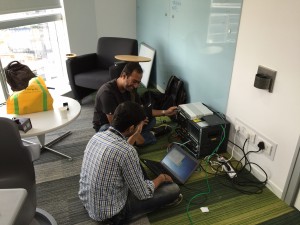 Co-develop and Co-Create: Solving problems on your own, in isolation, within your premises needs to get changed. Companies need to work with end users to develop the solutions. It will reduce the error, time of deployment and most importantly, it's extremely customer centric.
Collaborate to Create Ecosystem: Enabling next 3 billion can't be done by one entity. Multiple entities have to come together and form an ecosystem to deliver effective solutions, whereby every entity can perform the job they are extremely good at.
Nurturing the Culture of Innovation: We already have a generation that's innovation enthusiastic. In 2015 from Cisco India we filed patents at the rate of 2 patents per week. Large companies need to create a start-up environment within organizations. An environment where employees are encouraged to innovate and take risks. It's important to let them know that it's ok to fail but fail fast
The inventor of World Wide Web, Sir Timothy John Berners-Lee said, "If we want a Web that is truly for everyone, then everyone must play a role in shaping its next 25 years.[vi]" Digitizing India is about connecting India to ensure that we are playing our role in shaping the next 25 years of the internet.

Learn More – http://www.cisco.com/c/en_in/index.html

—————————————————————————————————————————————————————-

[i] http://www.bbc.com/news/technology-32884867

[ii] http://timesofindia.indiatimes.com/tech/tech-news/5-billion-people-to-go-online-by-2020-Google/articleshow/49856520.cms

[iii] http://www.economist.com/news/leaders/21693925-battle-indias-e-commerce-market-about-much-more-retailing-india-online

[iv] http://www.dospeedtest.com/blog/the-future-of-the-internet-7-big-predictions-of-2020/

[v] Startup India edition 2015 – NASSCOM & Zinnov, Startup Genome Global Ecosystem Ranking, Zinnov Research & Analysis

[vi] http://www.independent.co.uk/life-style/gadgets-and-tech/news/25-years-of-the-world-wide-web-the-inventor-of-the-web-tim-berners-lee-explains-how-it-all-began-9185040.html

[1] http://www.bbc.com/news/technology-32884867

[1] http://timesofindia.indiatimes.com/tech/tech-news/5-billion-people-to-go-online-by-2020-Google/articleshow/49856520.cms

[1] http://www.economist.com/news/leaders/21693925-battle-indias-e-commerce-market-about-much-more-retailing-india-online

[1] http://www.dospeedtest.com/blog/the-future-of-the-internet-7-big-predictions-of-2020/

[1] Startup India edition 2015 – NASSCOM & Zinnov, Startup Genome Global Ecosystem Ranking, Zinnov Research & Analysis

[1] http://www.independent.co.uk/life-style/gadgets-and-tech/news/25-years-of-the-world-wide-web-the-inventor-of-the-web-tim-berners-lee-explains-how-it-all-began-9185040.html

Tags: