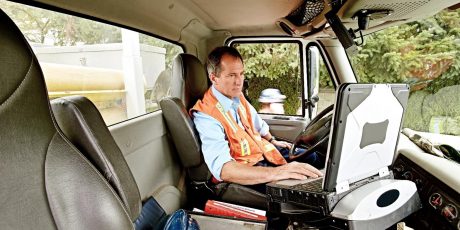 Digital Transformation
Driving new levels of safety and convenience
Technology brings many benefits to transportation. Automated processes and intelligent controls help reduce delays and human error, preserve resources, improve connectivity, and enhance customer experience.  As populations continue to grow and put pressure on the transportation sector to ensure operational efficiency, safety and security, technologies such as the Internet of Things (IoT) are helping build the next generation of transportation.
The convergence of IoT and in-vehicle technologies, like remote diagnostics, on-board GPS, collision avoidance systems and 4G LTE Wi-Fi hotspots, have paved the way for new and exciting opportunities in the transport industry. Intelligent connections between datacenters and wheels are making sure that "Connected Transportation" (read: "Connected Cars") as a concept, is no longer science fiction – it is real today and provides people with a secure, safe, reliable and enriched driving experience.
Statistics indicate that the Connected Car market worldwide will likely reach $155 billion by 2022, while 75 percent of the estimated 92 million cars shipped globally in 2020 will be built with internet connectivity. As the market grows, the biggest opportunity comes from the ongoing services that can be offered and the ongoing revenue that subscriptions to these services can create.
As networks evolve to better meet the needs of IoT and connected transport, automakers should partner with security experts and invest in IoT connectivity management platforms that are capable of automating how and when a vehicle connects, and what the vehicle is allowed to do with that connection.
While IoT platforms and partnerships help assuage security concerns and position automakers for success, there is an entire ecosystem of responsibility for the Connected Car. With new devices, connections and data points arising every day, everyone – from the OEM, to the dealer, to the bank that enables automated payments, to the developers of aftermarket services – must do their part to keep cars safe, consumers happy and secure.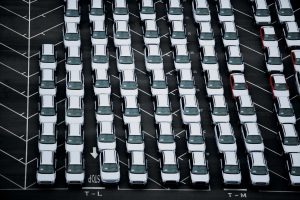 Cisco Jasper for connected cars

Leading automotive OEMs worldwide are leveraging IoT solutions from Cisco Jasper to manage millions of connected vehicles on a global scale, automate provisioning and operations, maximize up-time with real-time monitoring and diagnostics, and control costs with split billing besides rapid roll out of new services.

Honda is leveraging IoT solutions from Cisco Jasper and Bright Box to deliver the MyHonda Connected Car platform, which provides a suite of powerful services that enhances the driving experience. Cisco Jasper Control Center is the global IoT platform of choice for 23 of the world's largest auto manufacturers. These OEMs utilize Control Center to transform vehicles into dynamic hubs capable of delivering a variety of services that provide new, ongoing revenue channels for both them and their ecosystem partners.

Connected Cars in India

In the near future (5-7 years), we will see smart drive-through, in which fast food restaurants can connect with customers' vehicles and use GPS coordinates to predict ETAs for even faster, fresher service.

Gas pumps equipped with sensors that automate payments upon a vehicle's arrival, without the need to swipe a credit card will become reality. We already see cars connecting with social gaming platforms with in-app purchases to entertain passengers on long road trips.

According to SK Bhasin, CTO, SBI, "Thanks to IoT, cars in the near future will store profiles of their drivers, map their routines and streamline everything that requires a payment along the way, whether it's paying a toll or buying a cup of coffee at a drive-through, paying for petrol/diesel/fuel, real-time payments for traffic violations, car Insurance renewals or changes." He further adds that, "Connected cars will be another area where banks will need to remove frictions so customers can seamlessly make fuel payments and the drive through payments from eateries. At SBI we believe that supporting policies from the government, regulatory, security and privacy agencies will provide an opportunity to offer better customer service by leveraging IOT."

In the not so far future therefore, personal finance management apps will drive the cars to the fuel stations which have cheapest fuel available. Drive-through grocery stores would be setup where the grocery item list will be transmitted by the driver through his mobile phone or through the Infotainment system of the car while starting from home, payment would be done at the drive-through and grocery collected from the pickup-point. This means Mobile banking apps will get another form factor and need to be enabled for conversational banking which is an upcoming customer need.

To learn more, please visit:

http://automotivedigest.com/wp-content/uploads/2017/01/Cisco-Connected-Car-PDF.pdf

https://newsroom.cisco.com/press-release-content?articleId=1824638

Tags: