Uncategorized
#CiscoForStartups Cohort of 2021: For Those Who Never Stop Innovating
Cisco LaunchPad that aims at giving a trendsetting techno-business overhaul to B2B deeptech startups has come a long way ever since it forayed into its startup acceleration initiative. Over the years, as many as 47 startups have benefitted from the program, across verticals.
What started on a physical approach to conduct our 6th Cohort in January 2020, we have seen a lot during the pandemic and sailed through it successfully. Thanks to the grit and resilience of the 6th Cohort startups Eder Labs, Vernacular.ai, Probus, SatSure and Clean Slate Technologies who were quick in adapting to the new normal. They aligned with us virtually from mid-March, learnt from the mentors, explored collaborative opportunities and eventually graduated from the program on August 10, 2020.
The outbreak of the pandemic surely did teach us a lot on how we can still be impactful and relevant despite all challenges. While many businesses came to a sudden halt due to COVID19, our startups raised to the occasion considering it as another opportunity to innovate and grow. Healthcare startups like Teslon.io and Cloudphysician deployed their solutions at a massive scale getting great visibility across the ecosystem. While SenseGiz's social distancing enforcement and contact tracing solution won the 1st Prize in COVID-19 Samadhan from MHRD-AICTE, Vernacular.ai and SatSure got inducted into World Economic Forum's Global Innovators Community. Be it Yellow Messenger's Series B funding or Vernacular.ai and Deepfence's Series A or Probus, Eder Labs and Minion Labs' Seed funding, there was no dearth of investors for our portfolio startups. MinionLabs's recognition with the National Startup Award, 2020 and WWF Climate Solver Award, 2019 were a testimony to how Cisco LaunchPad portfolio startups are committed to create solutions that bring deeper impact to the society, at large. ORBO's acquisition of GEMIA was one among many highlights which we still draw inspiration from considering the tough time the world has been through in ages.
At Cisco LaunchPad, innovation always takes the center stage regardless of how and at what level we get associated with the deeptech startups. The hybrid online-offline approach that we took to engage with our 6th Cohort startups made us understand the nuances of the business better now making us even more proactive and informed. As Friedrich Nietzsche rightly said "That which does not kill us makes us stronger" the COVID19 pandemic too made us realize that we could still do much more, no matter how we engage. And we are happy that we did it!
With the Cohort of 2021 Starts a New Era
With overwhelming responses from hundreds of applicants, we have selected Smart Ship, Senseforth.ai, Sensegrass, Seashore, Tranzmeo, Letzconnect and Letsving for our fully virtual 7th Cohort. From monthly check-ins to SME sessions, expert Cisco mentoring to connecting the startups with the right Cisco teams and contacts, we will delve deeper into tapping more possibilities all virtually – courtesy of the pandemic which made us believe WE CAN!
The 7th Cohort startups or as we call them Cisco LaunchPad's Cohort of 2021 are a heady mix of highly potential companies from different verticals. They were inducted into our program in December 2020 in the august presence of Dr. Sapna Poti, Program Director, Principal Scientific Advisor's Office, GOI, Pradeep Kathail, Cisco and Cisco LaunchPad alumni Manoj Shinde and Siddharth Desai from ORBO and Clean Slate Technologies respectively. Let's meet them all.
Smart Ship: Smart Ship Hub is a leading maritime tech startup with deep engineering & domain competencies. Its global maritime digital platform enables complete range of remote technical & operational management through live machinery data, video feeds, and images for new age Remote Fleet Management.
Senseforth.ai: Senseforth.ai enables automated and contextual conversations between organizations and people using AI. It builds chatbots, voice bots, and email virtual assistants to automate customer service, enhance agent productivity, increase sales, and improve customer retention.
Sensegrass: Sensegrass brings first smart farming technology with the combination of multispectral cameras and aerial drone sensors for farm management with AI-based software. It offers a Soil Intelligence Platform using patented IoT sensing & AI Agronomist for sustainable agriculture.
Seashore: Seashore Networks has a strong focus on leveraging software to build great last mile networks starting with 4G 5G. Seashore provides 4G and 5G open virtualized radio access network software that supports open interfaces and virtualizes the baseband unit to build a disaggregated multi-vendor, web-scale, cloud-native mobile network.
Tranzmeo: Tranzmeo offers a comprehensive anomaly forensics suite which is designed to redefine anomaly & intrusion detection in the oil and gas industry. Their AI powered system helps oil & gas companies in protecting their distribution backbone, especially the pipeline network from leaks, external intrusions, corrosion and much more.
Letzconnect: Letzconnect is a virtual university platform that offers digital intranet, virtual classrooms, e-learning, and a state-of-the-art LMS. The company ensures "knowledge connectivity" and equips students with the requisite skills to become more employable in their chosen career paths.
Letsving: Letsving offers a universal platform for on-demand video conferencing rooms. Ideal for freelancer, a growing enterprise or a geographically distributed business, the platform enables easy collaboration for enhanced productivity – all over high definition video.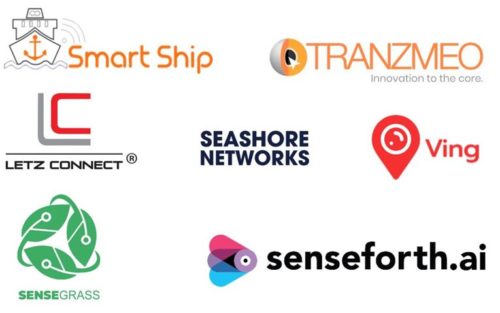 With this line of seven stellar startups we are sanguine to opening up many windows of joint successes, opportunities and outcomes. Cohort of 2021 onwards our startup onboarding window will continue to be opened beyond the kick-off to give more flexibility to deserving startups to join our program. In line with this rolling model, we are happy to rebrand our startup acceleration initiative to Cisco for Startups under which Cisco LaunchPad will be a key wing. With Cisco for Startups, we would like to expand the scope of engagement further by widening the spectrum of technology entrepreneurial ecosystem. With this revamped approach, we will envision to create a holistic growth and scale-up environment for startups who dream big to solve a variety of challenges harnessing cutting-edge technologies.

Despite 2020 throwing challenges in all spheres, we take pride in never showing any sign of slowing down. It's been heartening to see the indomitable spirit of our portfolio startups, Cisco business units, ecosystem partners and everyone for whom we have been able to pivot from challenges to opportunities. And I am highly optimistic that 2021 will be much more colorful, pragmatic and positive. Keep an eye on https://launchpad.cisco.com/ to know more on how we strive building corporate-startup success stories year on year!

Tags: