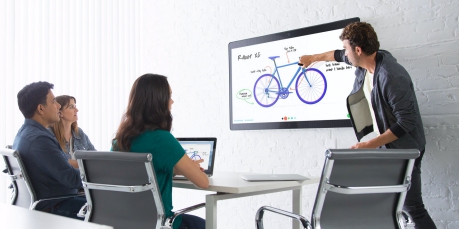 Digital Transformation
Cisco Collaboration: All for one and one for all
Cisco Collaboration: All for one and one for all
In the words of Yuval Noah Harari "Human (Homo Sapiens) were able to reach the top of the food chain and dominate the world due to their ability to collaborate and communicate". This cannot be truer in our current hyper connected world, where collaboration and co-operation yield results than can differentiate between global success and failure.
Cisco has been the standard in communication and collaboration. In the past couple of years Cisco's red dot award winning Video conferencing solutions have played a key role for people and organization to convey more and improve digital relationship. Be it the life like immersive experience of IX Telepresence Solutions to the easy to use Webex Cloud, employees and C-level executives have enjoyed multi-fold increase in productivity.
Cisco has taken it to the next level, by bringing in the best out of collaboration – by shifting focus from Buyers to Users. Believing that "one size does not fit all but one experience is for all". Giving utmost importance to User experience, Integration and Optimization.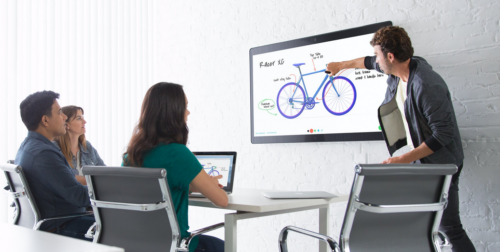 Collaboration Solutions should work in conjunction and integrate seamlessly to enterprise application. Cisco believes in delivering simple and magical experiences. The goal for technology is to enable people so they can get their best work done anywhere without hindrance. Webex Teams brings everyone and everything together in one simple-to-use, secure space. Analyst have rated Webex Teams as a go-to platform for enterprises. Moving work forward has never been easier with the ability to integrate third party applications from Microsoft, Salesforce and other major productivity tools.
Finally, the next frontier that is sweeping all across is where the communication is not only limited to human-human. Tools and human should not merely coexist they should make us smarter. Cisco being a leader in IoT and Network technology gives them the ability to optimize communication between Man-Machine, Machine-Machine and Machine-Man fueling the automation wave that is changing the fabric of technology and services. Cisco APIs, Bots and App approach creates intelligent, analytical and optimized tool to solve complex business problem by bringing people and technology together
Many CIOs and CEOs have realized that digital strategy is not the need of the hour, but a strategy for a digital world is paramount. Cisco's broad portfolio of Collaboration Solutions will play a key part for years to come in that journey.
Design. Connect. Collaborate. Transform!
Find out more about Collaboration Solutions