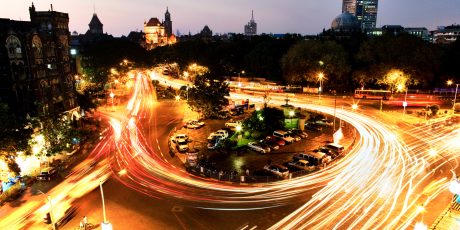 Digital Transformation
Blockchain and why it matters to digital transformation
The role of the individual and consumer is shifting constantly the marketplace. Thanks to technologies like machine learning, connected devices and analytics, consumers today are more connected than ever before. New technology trends like blockchain and AI are setting the course for digital transformation at the speed of customer experience.
What is blockchain?
Created as the technology architecture for Bitcoin in 2008, blockchain is an encripted digital ledger in which transactions are recorded chronologically and publicly. Each blockchain is typically managed by a peer-to-peer network (i.e., your employees and partners' employees). Once recorded, the data in any given block cannot be altered without also changing all subsequent blocks, which requires agreement from most of these people.
Blockchain also lends itself readily to cloud-based solutions and software as a service (SaaS)–in other words, blockchain as a service. Information from all digital devices (the IoT) helps to supply the information that feeds into the blockchain ledger. The reason for so much focus on blockchain these days is because it has the potential to enable secure transactions.
Some distinct benefits of blockchain are:
Supports today's highly flexible mobile payment systems and secure intellectual property
Traceability is a major benefit provided by blockchain
The security, data preservation, and networking capabilities of blockchain circumvent traditional cybersecurity barriers and enable the information-sharing requirements of contemporary business
Blockchain and Digital Transformation

Digital Transformation is obviously one of the more complex challenges an enterprise undertakes and the integration of IoT with blockchain makes that transition easier. Considering the number of people (internal, external, or both) involved in any given business process, a system in which a multitude of electronic parties can securely communicate, collaborate, and transact without human intervention promises greater agility and efficiency.
The appeal of Blockchain technology is profound in the financial-services industry and comes from the security, efficiencies and data validity inherent in the technology. Blockchain can leverage efficiencies beyond contracts and financial calculations to enable more efficient relationships in automation and industrial applications as well.
Cisco and Blockchain
As of September 19,2017 Cisco has co-founded the Trusted IoT Alliance, a consortium of 17 companies to help establish a protocol for a blockchain-based Internet of Things (IoT). The mission of this new alliance is to set the standard for an open source blockchain protocol in major industries worldwide.
Blockchain is a revolutionary protocol that may well parallel TCP/IP in the early days of the internet. Just as multiple systems of networks make up the internet, we will increasingly see a multitude of blockchain networks to help keep our information secure.
Interoperability and interworking is critical to this new technology and are key enablers to broad-scale adoption. With the announcement of the Trusted IoT Alliance, major industry players have begun efforts to monitor and selectively steer this industry in a direction that will yield highly competitive results.
The future
Despite the obvious benefits, blockchain technology has been slow to catch on in the enterprise. One major reason is a general lack of standards. For example, should an organization use an open network or a permissioned (private) one? Who should regulate the technology to make sure blockchains are effectively regulating themselves, and what cybersecurity threats might threaten a blockchain's integrity?
With blockchain still in its infancy, these are questions that organizations are beginning to answer as they experiment with different implementations. Those involved in digital transformation efforts in any industry should watch carefully and make note of their learnings.
One thing is for certain, blockchain isn't going away. Many businesses, governments and thought leaders are beginning to recognize the broad impact of the technology, beyond blockchain's necessity as a vehicle for enabling digital transformation.
---
To learn more please visit:

https://blogs.cisco.com/developer/new-devnet-blockchain-sandbox-lets-you-get-hands-on-with-hyperledger-coding

Tags: