Cisco UKI
Sarah Eccleston: My predictions for 2015
As we enter 2015, our experts make bold predictions about what the year will hold in terms of technology trends. Here, Sarah Eccleston, Director of Enterprise Networking and IoT, Cisco UKI, shares her thoughts on what lies ahead.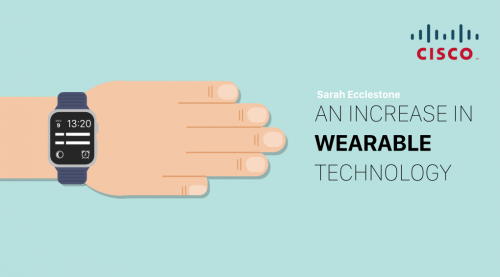 Wearables will rule
The launch of Apple's iWatch is set to drive this market, but we'll see other manufacturers follow suit. Wearable technology won't just be a purchase for 'geeks' and we'll see more than just watched connected to the Internet. As CES this year, fashion jeweller Swarovski  showcased its jewelled smart bracelets.  Thanks to this new accessory which alerts you when you stray too far from your mobile – you'll never leave your phone at home again. Great news for Nomophobiacs…
Smart clothing was on the catwalk at CES – for humans and pets. So in addition to our sports socks telling us whether we are getting enough exercise, we can also check whether Fido is getting enough exercise too, with an internet-connected gadget on his collar…. and with google maps accompanying the gadget, we can quickly locate other dogs in the area connected to the internet too. This is (quite literally) social media for dogs.
Big Data (again)
The Internet of Everything (IoE) is set to gain momentum and by the end of 2015, we'll see even more examples of how it's set to impact our lives – though smart cities, connected cars, connected parking. But approximately a third of the $19 trillion value at stake for IoE is due to the analytic and predictive abilities of Big Data. Analytics platforms will grow in capability and sales, allowing businesses and governments to make the most of the benefits of IoE. Cisco has already launched analytics solutions, and is capitalising on the sales of Composite Software, an acquisition we made in 2013 which enables the view and analysis of data from a number of database protocols (SQL, Non-Sql, etc).
Faster Networks, simpler to manage
All of the above, and so many other industry shifts like the growing migration to cloud and an increase in smart mobile devices, add complexity to the management of a network that connects them, and makes the requirement for speed even faster. Similarly, the need for FAST IT – i.e., the ability for a company to deploy applications and business-relevant technology quickly, which in turns enables business transformation and business opportunities to be capitalised upon  sooner, means that traditional management of network infrastructure is not meeting customer needs. Instead, SDN will enable this agility – Cisco is supporting this in the network with the APIC-EM and in the Data Centre with the APIC-DC (ACI). In addition, as the number of wifi-only devices increases, the speed and performance of wifi will rise in 2015. To this end, deployments of 802.11ac will increase, and 802.11ac Wave 2 will become a reality this year.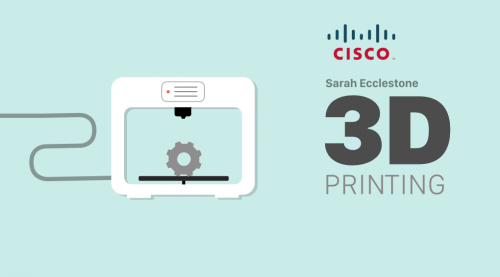 3D Printing
One of the greatest opportunities for countries to become great manufacturing centres is through the use of new manufacturing technology. Suddenly, countries with the lowest labour rates will not have the advantage to become a manufacturing leader – it will be the countries with the most advanced manufacturing technology. Included in this technology, is the 3D printer. In addition, the benefits for an organisation to innovate through the cost effective building of prototypes will mean inventions and innovations are  brought to market faster. The 3D printer market has reached an inflection point – price points for 3D printers lowered in 2014, and shipments increased. Their uses and application is incredibly varied – at one end of the scale, NASA has already used them to create components for their rockets and plans to send 3D printers into the stratosphere and beyond, so that astronauts can manufacture products in space. At the other end of the scale, consumers can buy them for £399 from Maplin. And in the middle of the two, Lady Gaga has 3D printed dresses.
Enjoy this post? Why not read more predictions for 2015, here.

 Like this post? Click here for more from Sarah

Tags: