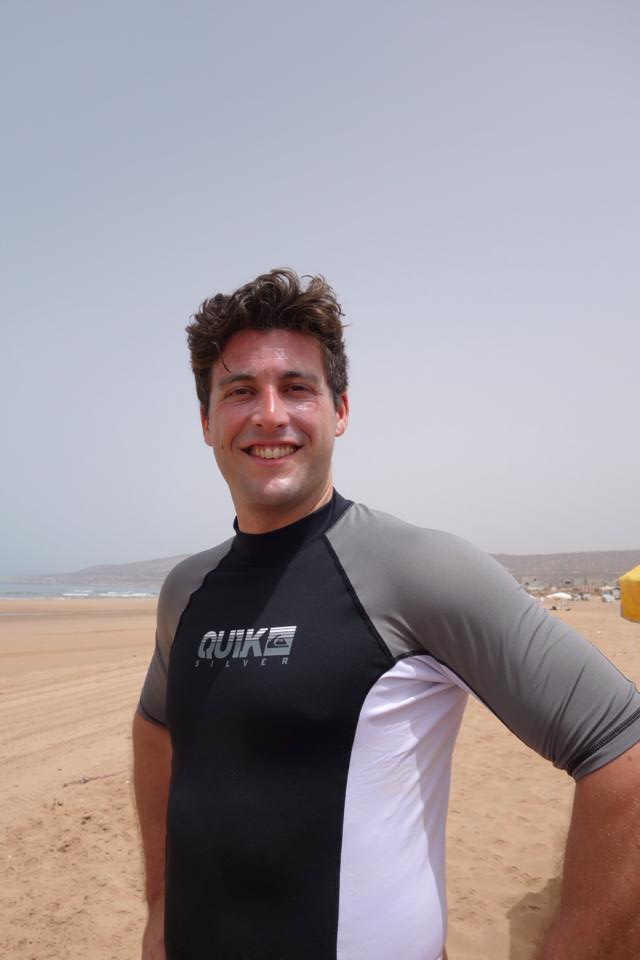 Our People
From shop floor to sales stardom: a tale of keeping your eyes on the prize
Every so often you come across someone who decides what they want and goes for it. No ifs, buts or excuses – and certainly no question of failing. Someone who baulks at the idea of staying inside their comfort zone (if they have one at all, that is).
Andy Green is one of those people, I quickly realise within just a few moments of chatting with him. Public Sector Account Manager for Cisco UKI, Andy's tale is one of planning, perseverance and pragmatism – and an impressive one at that.
I am chatting to Andy in his new Leicester home, where he has been for not quite seven days via stints in Edinburgh, East London and Northampton. He is currently experiencing, as Andy puts it,"a short secondment to the East Midlands," along with his wife Samira and cat, Elvis.
With his wife a doctor for the NHS, Andy has found himself playing house across the East Midlands for the past 18 months, and remaining available to relocate for both his and his wife's work at the drop of a hat is just one of the ways that Andy appears able to adapt to seemingly any situation.
Andy's story begins on the shop floor of his dad's retail store, where he was dealing with customers from a young age. The sales bug bit young, with the buzz of showcasing products and sealing the deal lasting long into adulthood. He also "encouraged his dad to adopt a website for his shop to help reach a wider audience" as a teenager, showing telling signs of the combination of sales savvy and tech acumen that has fuelled an unusually swift rise through the ranks.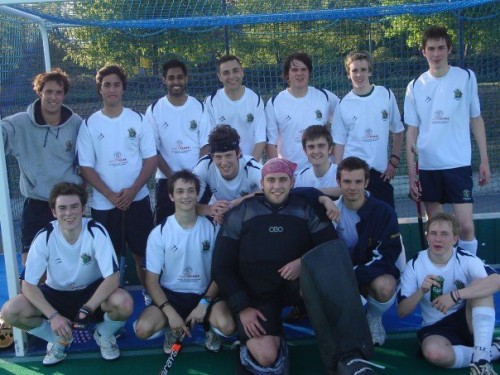 The sports field was next to nurture Andy's competitive side, where he played at a range of levels in a seemingly inexhaustive list of team sports. "I hated losing, and that has definitely helped when you're working in a sales environment," he laughs.
A dislike of losing and this early exposure to team dynamics set Andy in good steadforhis later years: "working at Cisco has taught me that I don't have all the skills and abilities I need to win every opportunity, so I ask for help from the people who do," he says. It seems a simple enough principle, but not as common, he says, as you'd imagine in the world of sales.
"I was once given a great piece of advice. There are two types of account manager:the mavericks and the team players. Your mavericks tend not to get promoted – they are on their own and doing their own thing. It's the team players that do well by harnessing the people around them and putting them in front of their customers. There are so many super talented people at Cisco, and I want them in front of my customers," he says. 

Whereas sales wasn't always the natural choice for Andy, Cisco definitely was – his passion for the company roused whilst studying Business Information Systems at Nottingham Trent University – and watching countless episodes of 24.
"It sounds silly now, but my first experience of Cisco was actually when I started watching 24, and the CTU ringtone that everyone wanted," he laughs. "The Cisco branding really hit me, especially when President Palmer enters the Cisco Telepresence Suite in a later series. I do have an inner geek after all, and all that great technology really appealed to me. Jack Bauer has got a lot to answer for!
"It wasn't just that, though – I saw that Cisco was the industry leader, and why wouldn't you want to work for the industry leader in the field you want to work in?" Upon completing his studies however, Andy didn't get the grades he needed to apply for Cisco's graduate programme, so, he had to find another way in.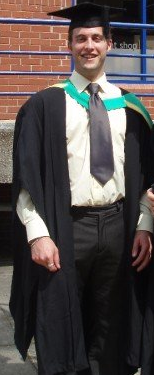 And so begins Andy's career trajectory – and an optimistic tale of keeping your eyes on the prize.
First up was Edinburgh, the university where his then fiancée was studying, and where Andy took up a role with RSTO as a website consultant working for BT, cutting his teeth in the tough world of telesales. London was next on the cards, where a position at MWB Business Exchange selling IT services gave Andy his first proper introduction to Cisco as a product company.
As eager as Andy was to break into Cisco, there were no external vacancies at the time, so he was passed on to the contractor maintaining the inside sales contract, Convergys. After successfully landing the role of Inside Sales Account Manager, he managed to make the break into Cisco two and a half years later – the first member of the inside sales team to do so in a number of years.
"I learnt that getting promotion wasn't just about achieving your target, but it was like another full time job – it meant raising your profile and networking with the right people," he says. Plus, spending three hours a day travelling from East London to Heathrow was all the motivation Andy needed to make the break.
Part of this was writing about the East London tech scene for Cisco's Connected Life Exchange blog, which led to further involvement in Cisco's British Innovation Gateway initiative. As luck would have it, Andy lived just down the road from tech hotspot Shoreditch, and put his hand up to get involved as an ear to the ground.
Andy explains that the rationale behind this was simple: "they thought it'd be far better to have a local twenty-something like me going along to have a drink with these guys and feedback, rather than someone based outside the city and far from their demographic."
He spent the next 18 months engaging with young industry movers and shakers, blogging and directing Cisco to the people they should be partnering with. With hard work comes reward, and through the work he was doing with BIG he was getting noticed by Cisco's senior directors. In March 2012 Andy was offered a public sector account management role with Cisco.
It was a baptism by fire, he laughs, which saw him move from "looking after 15 partners to some of the biggest central government accounts – the Home Office, the Foreign and Commonwealth Office and the British Council."
What I find interesting, I tell Andy, is that his story isn't about striving for a particular role, but to work for a specific company. He responds that becoming an Account Manager was not really the initial goal and that he actually struggled to embrace sales initially. Why was that? I ask.
"There's definitely a stigma in the UK around salespeople," Andy muses. "In the US sales is seen as a desirable job and one that people aspire to, but in the UK we think that salespeople are here to rip people off. I convinced myself I didn't want to be an Account Manager, but I eventually realised that sales is actually what you make it – you can adopt a consultative approach to sales and become an advisor. It was then that I realised that that what I was good at, and that I could do a great job."
Speaking of finding the career path, I ask Andy if he thinks the industry is doing a good job when it comes to attracting and nurturing the best talent. I see that I've touched on something he feels strongly about, and I am right. A key problem, he claims, sits at university level:
"When people come out of uni and are looking for a job in IT, it's industry recognised qualifications they need – having a degree doesn't mean you are qualified to work in the IT sector. However, it does show an aptitude to learn and retain knowledge, as well as equipping people with the life skills required in a professional environment."

What would be beneficial to students, Andy maintains, would be for industry leaders to run courses in universities as an integrated part of a degree. "If students could gain Cisco or Microsoft certifications alongside their degree, they'd be hired in an instant, as that's what employers are looking for," he asserts.
This explains why Andy now acts as an employability mentor at Nottingham Trent University, where he helps one student each year prepare for job interviews and applications. "No one was there doing it for me when I needed it – when I was writing my CV  the university was telling me one thing, but I didn't have someone telling me what business is really like in reality. So now I am trying to do that for others," he says.
Andy has also recently taken up the role as an Alumni Fellow at Nottingham Trent University, where he has input into the course curriculum, hosts guest lectures and provides industry knowledge to the university.
"During my work within the start-up scene with BIG, it became apparent that start-up businesses seem to develop and retain talent far better than some of their corporate counterparts do. This might be due to the type of people who join these companies, the way they work towards a shared goal as a team, or it might be allowing people to try new things or the rollercoaster ride that comes with being part of a start-up. Whatever it is, larger corporates can definitely learn something about employee retention from these companies," Andy claims.
Student mentor, IT expert, sales guru… is there anything he isn't good at? I ask. "Well, the reason I moved away from the technical stuff into the business and sales side was because I realised I was naff at the technical stuff," he laughs.
"At university I enjoyed the problem solving and staying up until 3am on a project, but I realised there was a bunch of other people who were better than me at it. It also dawned on me that I had a better business head than a technical head.
"I now work with the technical team to ensure my customers have the best people in the industry talking to them about our solutions, while I look after the business and commercial side for the customer."
'Be the best that you can' seems a fitting motto to accompany Andy's story – and one that doesn't only apply to the hours between nine and five. Having spent the last 12 months focused on his journey into Cisco, Andy is now settled in his role and enjoying his free time. And while to many of us this would mean taking it easy, to Andy this means finding new goals to conqueroutside of work.
"My wife and I have a bucket list that we're steadily working through," he reveals. This included focusing on health and fitness, and the major milestone was participating in a triathlon, a feat that Andy ticked off the list earlier this year.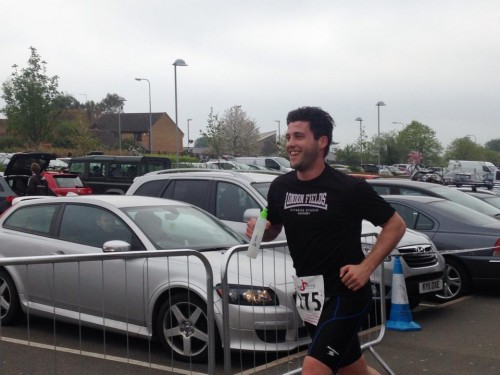 "I find that going for a run after work really helps you switch off – you get half an hour to process the day and make a plan for tomorrow so that when you get home you're present and not thinking about work. This really helps with our relationship and home life, and the fact that Cisco encourages a good work/life balance means it's easy to squeeze in."
Ample time outside work also enables Andy to indulge in another, arguably more surprising, item on the bucket list: learning to sing.
"It's a difficult thing to try and do – you need to put everything into singing otherwise you won't be able to sing in tune, but it does take a lot confidence to be able to do that – throwing yourself into it is the only way to get the best results… a bit like everything really! You have to put yourself out there to really see progress."
Alas, there is one bucket list activity where it seems this mantra didn't quite have the desired results: when Andy attempted to brew his own beer. "The process was really good fun but the beer was absolutely terrible… I'll have to go back and revisit it again one day," he muses.
Travel also sits firmly atop the agenda, with a trip to Budapest in the pipeline at Christmas. "We're very big on experiencing different cultures, getting out of our comfort zone and doing something different," Andy says. "We were once sent a postcard that we put on our fridge that says: 'life begins at the edge of your comfort zone', and we try and follow that mantra."
A case in point is a recent holiday to a surf and yoga retreat – something completely outside Andy's comfort zone: "I hadn't done that much yoga before we went, so going on a yoga retreat was a big jump – coupled with a bad experience when I was surfing in Devon which required the coastguard to be called out!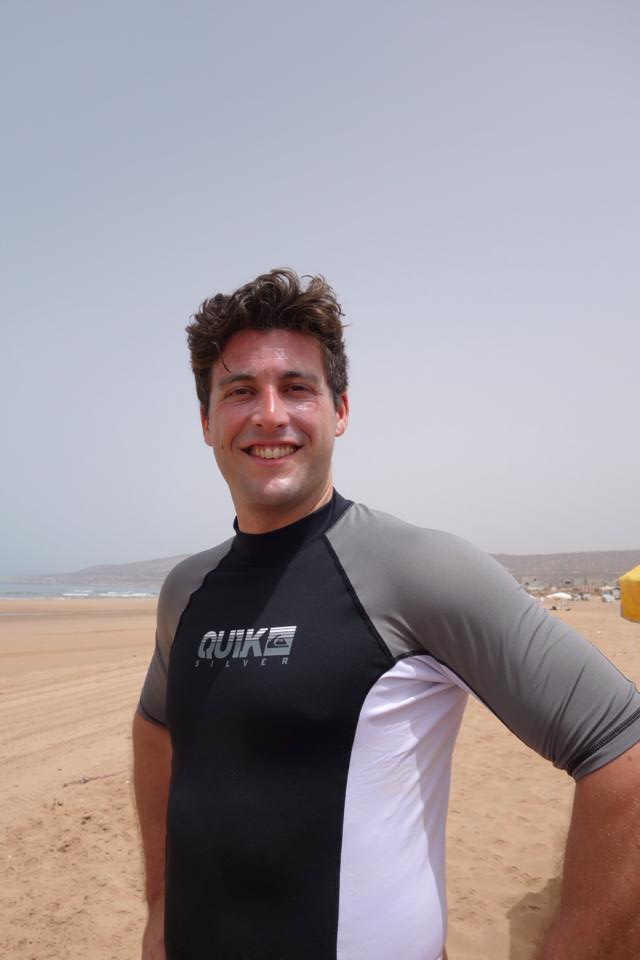 "Suffice to say, I wasn't in the most confident position when we arrived in Morocco on the first night.  After a few days, though, I started to settle into the flow of the retreat, and by the end of it I really enjoyed it – with no surfing incidents to report. That's what life is all about – putting yourself out there and always enjoying what you're doing."

There couldn't be a more fitting phrase to encapsulate Andy's attitude to life, or a better note to end our chat on. After all, what's life if you don't enjoy what you're doing? Unless it's losing of course, but based on past form it looks like there's little chance of that for Andy.

Tags: