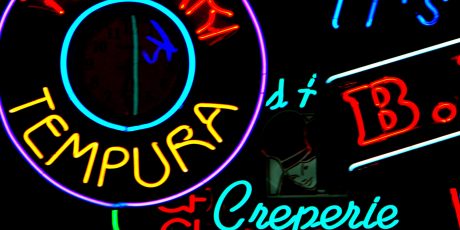 Small and Medium Business
Diary of a Digitally Disrupted Consumer: Fast Forward Food
Both the UK and Ireland have long been confirmed fast food nations, with takeaway food contributing over £4 billion to UK and €1 billion to Irish GDP each year. These figures continue to grow year on year as people get busier and food options yet more diverse.
Far from the days when the local chippy was your only option, today's urbanites can satisfy just about any culinary craving and even small villages offer as a minimum a choice of Indian and Chinese cuisine and burgers/fried chicken/kebabs/pizzas. There's not much chance of the population going hungry, with over 38,000 takeaway restaurants in the UK and Ireland combined.
While the takeaway experience may not seem to have changed all that much in recent years since McDonalds first baffled grandmothers up and down the land by serving food to eat in without crockery or cutlery, behind the scenes there's been a rapid digital evolution. 38% of us now use technology to place orders and 15% of us pay using mobile apps or digital wallets, with significant growth predicted to 2020.
The frictionless usability of Just-Eat, Deliveroo and UberEATS have made ordering a takeaway quicker and simpler than opening and heating a tin of beans and toasting and buttering bread, with options to suit even the most health-conscious. Brands including Starbucks are extending customer engagement and use of their apps by offering pre-ordering to skip queues in-store.
If getting sushi delivered to your door having ordered and paid direct from your smart phone isn't progress enough, there are digital developments happening right now in the fast food industry that seem more at home in a science fiction movie than suburbia…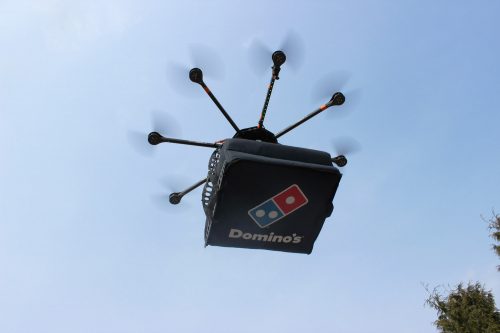 Dinner by Drone: US headquartered Domino's landed in the UK in 1985 and has always been ahead of the curve, going online in 1999 and launching a smartphone app in 2010. In 2016, Domino's debuted the self-driving delivery robot and announced the 'Domidrone' – a pizza-delivering drone that will be rolled out in New Zealand before the end of the year to speed up delivery times and beat traffic (image courtesy of Domino's).

Digital Menus: UK market-leader McDonald's has also been looking at ways to enhance the restaurant experience, rolling out table service with digital kiosk ordering at refurbished restaurants in the UK from February 2016. This follows the successful introduction of in-store ordering kiosks in the US, allowing customers to tailor their food to their specific requirements, and digital drive-through menus that change in response to local weather conditions.

Garbage Games: Peri-Peri chicken champions Nando's have not only fitted all new restaurants with LED lights (85% of all lighting in new-builds) and introduced energy-saving extractor fans, they are seriously exploring how to turn food waste into energy. If that wasn't enough, they've also introduced a gamification model to pit individual restaurants against one another to achieve the best environmental results.

Detailed here are the most newsworthy examples of digital transformation in food service in the UK, however there are many more projects underway by Cisco and our retail customers that continue the path to a truly digital experience for customers and employees alike. In fact, almost anything is possible when you connect digitally.

So, when you next tuck into a takeaway, think about how far fast food (if not your order) has come.

Tags: