Start-up Hub
Cisco Start-up Hub: Are co-working spaces worth the spend?
Do investors take you more seriously if you're based in a co-working space rather than at your kitchen table? Are there any cost-saving benefits of being based in a co-working space?
Our regular guest contributor, Emily Spaven – the editor at Tech City News, looks at co-working spaces and whether they are the best option for start-ups. 
---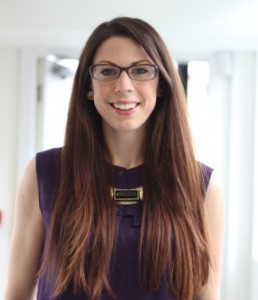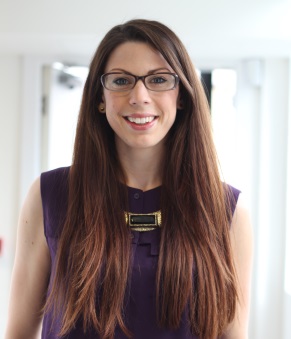 One reason London is such a great place for start-ups to set up base is the sheer volume of co-working spaces available.
They provide a flexible working environment and a lot are located in the most vibrant parts of the city, providing a myriad networking opportunities. But are they actually the best option for start-ups?
Many entrepreneurs initially develop their ideas and companies from home, given the shoestring nature of startup-dom and the obvious cost-saving implications of doing so. However, an increasing number are choosing to move into co-working spaces, which offer desk space for a variety of budgets in a number of locations.
Money money money
The price of co-working in the capital seems to be around £300 – £600 per month per person for unlimited access, whether for a set desk to call your own, or a hot desking arrangement/free-for-all. 
I actually worked in one years ago that was in the basement of a building, the only natural light was a slither along one side of the room, underneath a spattering of glass tiles in the pavement above. I never sat in one of those sought-after spots – people would race there in the morning as I crept in sleepily, coffee in hand.
Anyway, there are some cost-saving benefits of being based in a co-working space. To name a few: you don't have to pay bills (they're all included), you don't have to buy your own printer and most provide free tea and coffee.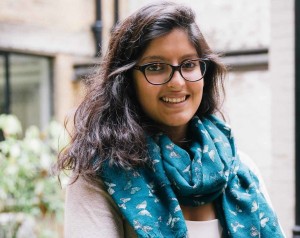 Dimple Lalwani, founder of Social Belly (a sort of AirBnB for dinner parties) is based at TechHub in Campus London. She said: "I guess a lot of people think that working from home saves commuting time, travel costs and even coffees and lunch, but the reality is the amount of people you meet and the amount of things you learn by being surrounded by people who're in the same boat as you is invaluable."
"The journey of an entrepreneur can be a very lonely one, especially at the beginning. Being in a co-working space makes me feel like I'm not alone in this journey," she added.
Unsurprisingly, James Layfield, CEO and found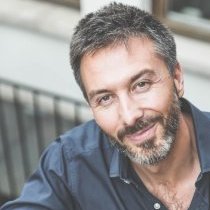 er of co-working space Central Working, agrees: "Joining shared workspaces introduces start-ups to a like-minded community of businesses and provides them with those crucial connections that drive success."
But is it for everyone? If you're a company that deals with a lot of sensitive data, being in an open office where anyone could peep over your shoulder is less than ideal. Equally, if you value quiet time, co-working spaces might not be right for you.
"If you prefer to work entirely independently of any collaboration, then shared workspaces may not be for you, but I'd be concerned about the business prospects of anyone who never intends to work with others," said Layfield.
Flexibility
One thing that co-working spaces are great for is offering flexible contracts. They understand the nature (and budgets) of start-up companies and know these small firms don't want to part with too much of their hard-earned cash upfront, nor be locked into a lengthy contract.
Unserviced leased offices, however, usually operate medium to long-term contracts, typically of at least three years. That's quite a lot to ask of a company that in its first flush of youth.
Serviced offices are another option. Unlike traditional leased offices, they offer a lot of the same perks as co-working spaces, such as bills included, cleaners, tea and coffee and a reception service. While more expensive than leased offices due to these added extras, there is far less financial risk involved – usually all that's required is a payment of the minimal rental period, which is often around three months.
Keeping up appearances
One thing I was wondering is whether working from a co-working space creates a good impression to people whose opinions matter to start-ups, eg investors.
Do investors look on you more favourably if you're based in a co-working space rather than at your kitchen table? Do they take you more seriously still if you work in a private office, rather than a co-working space?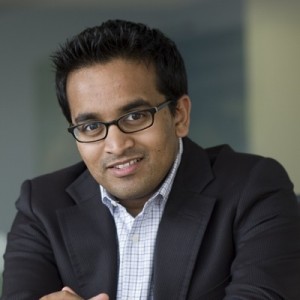 I asked Suranga Chandratillake, partner at VC firm Balderton Capital, and he said: "In the old days, when founders only had one attempt at impressing their investors, entrepreneurs often carefully stage-managed their pitch location.
"Those days are gone. Investors like me like to get to know entrepreneurs over a longer period of time, so the likelihood is that we'll meet them at several different locations: their office, our office, a lunch place, a coffee shop, etc."
He went on to reiterate the points shared earlier by Lalwani and Layfield – co-working spaces are great for younger companies as they allow entrepreneurs to "harness the energy and support of an empathetic collective", which can be "really powerful at the earlier stages".
Sounds like he's pretty convinced that co-working is a positive move for start-ups.
What do you think? What's better for start-ups – working from home, co-working spaces, leased offices or serviced offices? Let us know in the comments below.
Are you looking to grow and commercialise your business? IDEALondon is a post-accelerator centre that offers London-based tech start-ups a vibrant, multi-sector and collaborative environment. Brought to you by Cisco, UCL and DC Thomson, the centre is much more than just a shared working space, it offers the benefits of working with three major organisations form private and public sector, benefiting from tailored training programmes, investor demo days, and introductions to customers.  All designed to help you grow and flourish on your journey from start-up to thriving small business.
---
Emily Spaven is editor at Tech City News, which covers developments in the UK's burgeoning technology scene. She was previously managing editor at FinTech publication CoinDesk. Emily has also worked for Google and a FinTech start-up, so has first-hand experience of both ends of the tech company spectrum. Follow Emily on Twitter.
Click here for Emily's previous blog post on when a start-up stops being a start-up. We also have a blog post that features a video Q&A with Rob Moffat, partner at Balderton Capital, that looks at the kind of demands start-ups should expect from investors at series A.
Do you know someone who would benefit from this content? Feel free to share with your social networks and help us spread the word.


Tags: