Cisco UKI
Cisco Partner Hot Seat: Richard McLoughlin, Nowcomm
Welcome to our partner hot seat where we speak to our technology partners about what makes them tick in tech. For each Cisco Partner Hot Seat in true 'Paxman-style' we will be finding out more about their role as partner as well as some of their own pearls of business wisdom. This month we have Richard McLoughlin, Managing Director of Nowcomm.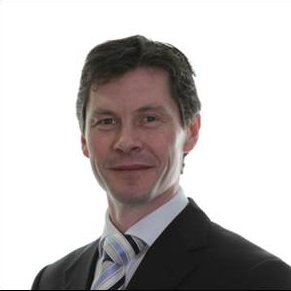 How many years have you been working in the industry?
I've enjoyed working in technology for more than 20 years …  two decades wow – what a scary realisation!
What's the first thing you do each morning?
Scan my calendar and activity list.
Tell us five things you do every day in your role
Listen, learn, lead, tackle my "to do list", review the days performance & the days achievements
What's your number one tip when it comes to dealing with customers?
Don't simply deal with customers, put your customers' needs and requirements at the centre of everything you do
Name one thing businesses tend to forget when implementing or upgrading their technology
That it is people that use the technology so invest heavily in staff training and ensuring your co-workers are happy, confident and enthused to embrace the new changes and innovations being implemented.  If you forget to focus on people then the expected gains and returns from the technology are rarely achieved.
What's the number one pain point or concern your customers have?
Staying ahead of the ever increasing competition.
What's your favourite thing about your job?
That every day we identify more new opportunities and ideas than we had the previous day
What's the best thing about partnering with Cisco?
Cisco's continued focus on innovation and creating new markets
Name one device or piece of technology you couldn't live without
The refrigerator; it's a piece of technology with no real alternative (and it's where I keep my beer).
If you weren't working in tech, what would you be doing?
Running another business
What's the best piece of advice you've ever received?
Never kid yourself that you have all the answers, always have an open mind and keep on learning.
What helps you relax at the end of the day?
My family
What's your ultimate comfort food?
Probably a good quality bacon butty with slices of cooked tomato
Which actor would play you in a biopic of your life?
The late great James Stewart
If you could possess one superhero power, what would it be?
Flying (although that would reduce the need for mobility solutions!)
First music single you bought?
"Stand and Deliver" by Adam and the Ants
Apple or Android?
What a statement of the market, it's not really a great choice is it! Currently traveling along the Apple line.
Who would you least like to be stuck on a desert island with?
Kim Jong-un.  His hairstyle scares me.
What's your most-used smartphone app?
The "phone" if that's an app these days! – closely followed by email and calendar.
In your opinion, what's the best tech innovation of the last 100 years?
High speed wireless networks